Commissioned by Turner Contemporary as part of the Digital Commission series, 'Memory Palace Thanet' is a project which uses video game technology to build its own virtual archive of things to remember. Through it, Thanet residents are invited to digitise, document and memorialise personal objects as artefacts, which act as placeholders for memories. These artefacts are arranged in a 3D environment where visitors can navigate and sieve through a growing collection of things deemed important for creating a digital archaeology of contemporary Thanet. 'Memory Palace Thanet' is developed in collaboration with Travayne Burrows (Blasé Games). The musical score and soundscape was custom made by Francesca Ter-Berg.
​​​​​​​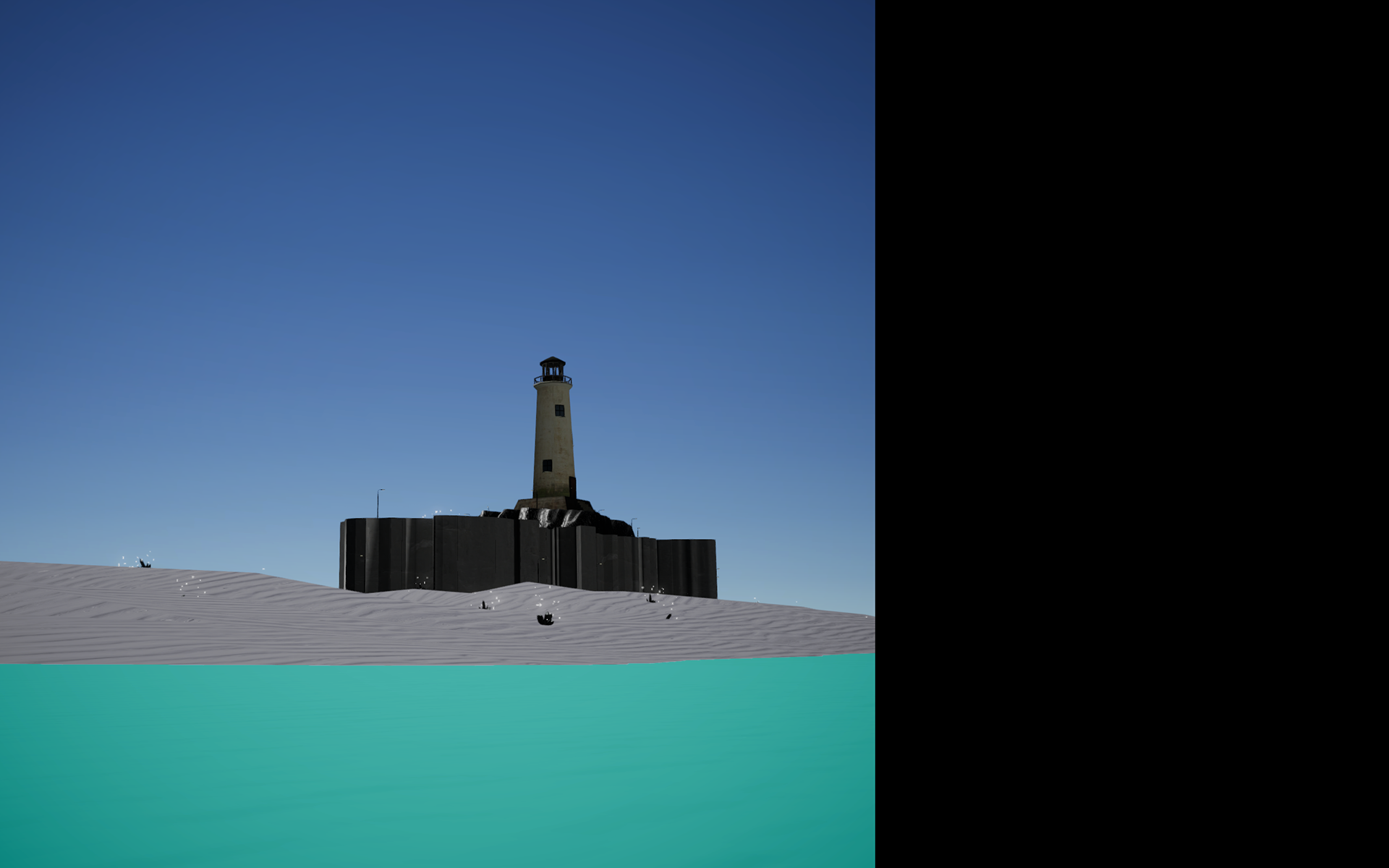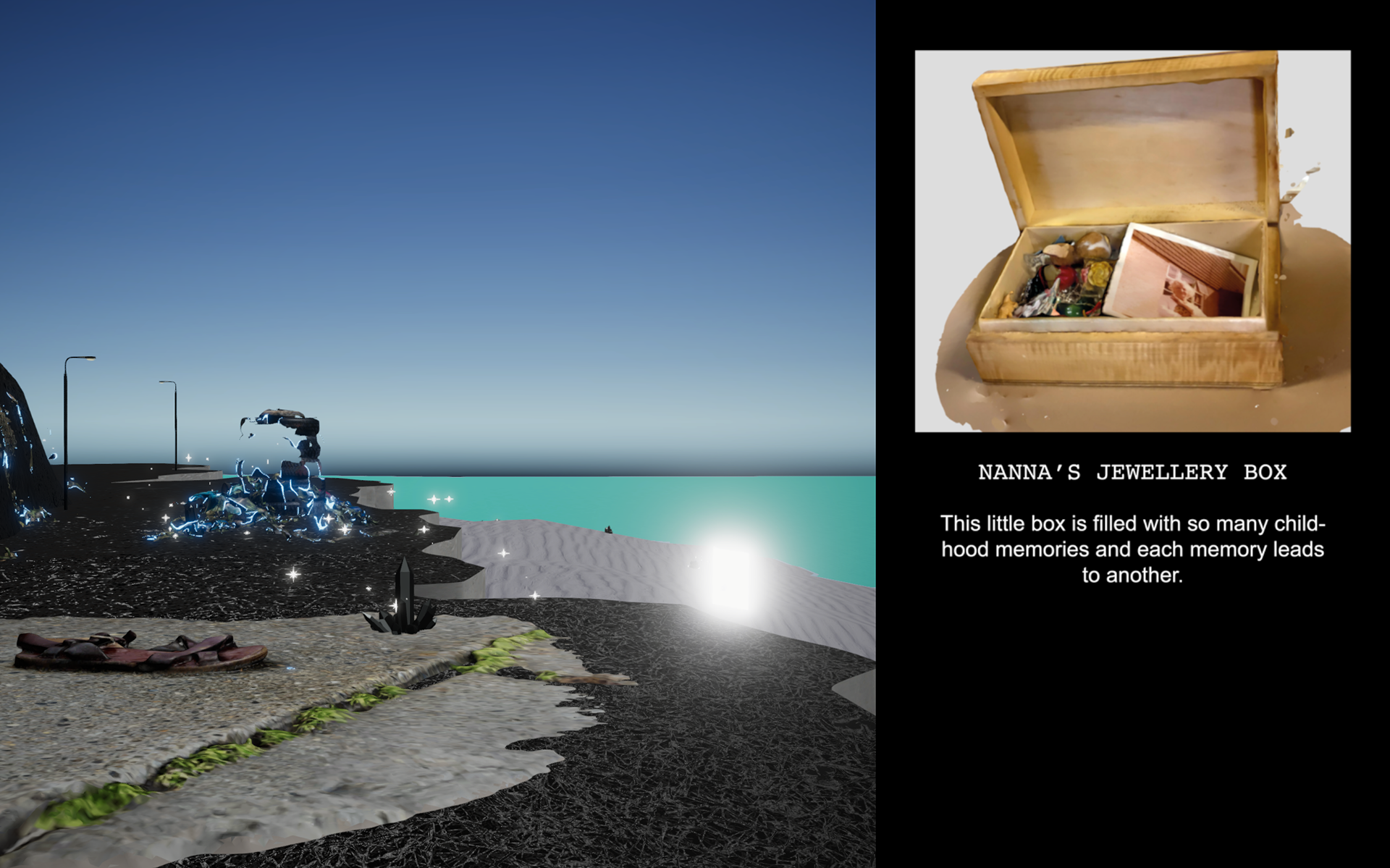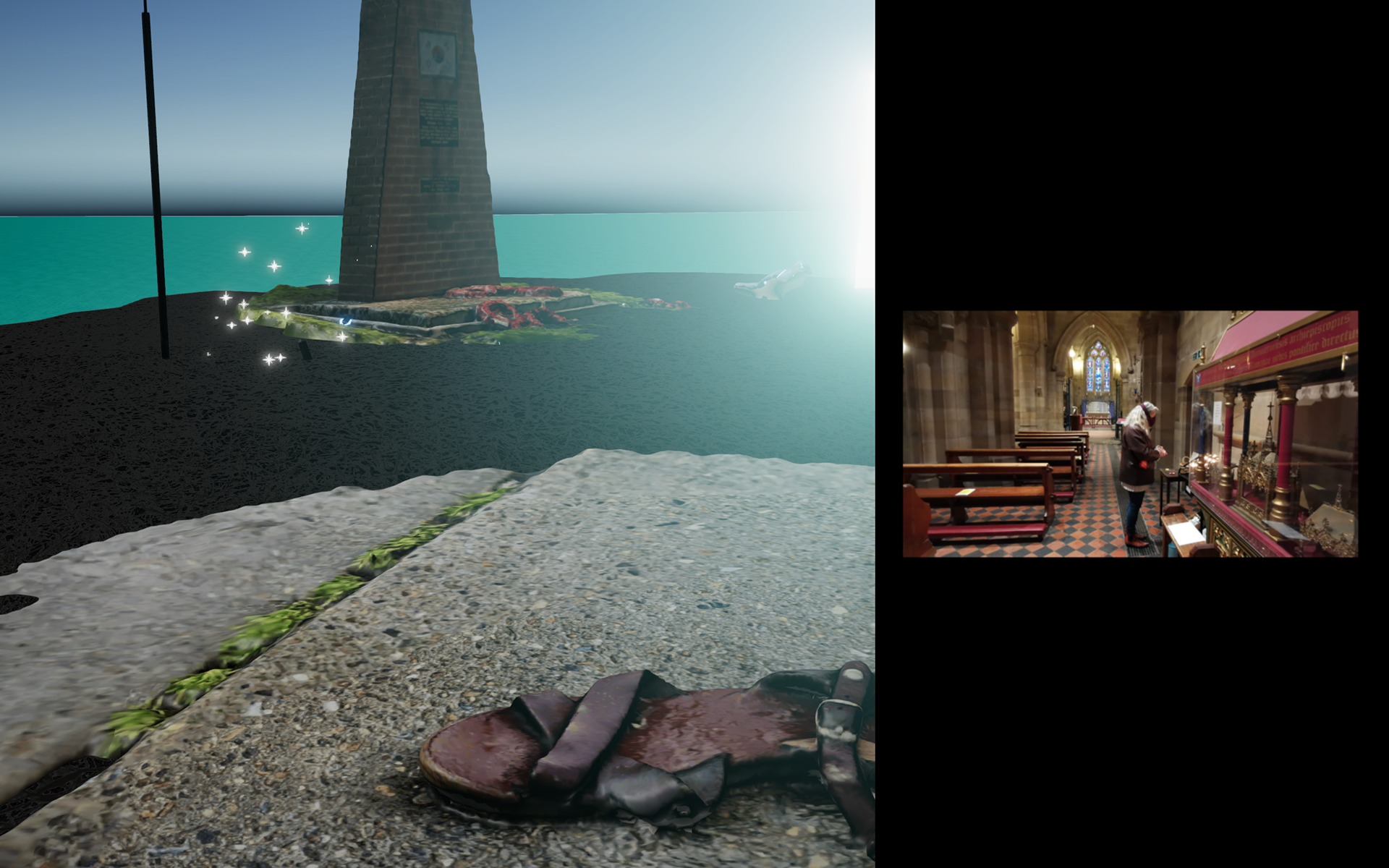 As we began creating 'Memory Palace Thanet' during a period of national lockdown, we asked Thanet residents to submit their artefacts remotely (this meant sending us a photograph of an object or describing a memory in words). Timing allowed us to meet with some residents outside to create 3D models of their artefacts using photogrammetry software. We have embedded these contributions into our gaming environment, which we have built using 3D modelling and our own photoscanned memories. Spread throughout this landscape, visitors will find 3D generated crystals that, when activated by the visitor's proximity, reveal a piece of a 'memory path'.
Here's a tour of 'The Isle' after sunset....
"I wanted to create a sound world which reflects the beauty and degradation of Thanet, capturing the sea and different bits of debris found around the place. I used the cello in a questioning and reflective way, mostly focusing on texture and fragments rather than an epic layered score. It was recorded through a heavy Fender amp with plenty of reverb and wobble to give an 80's futuristic feel. All the field recordings are made from sounds around the Isle Of Thanet: ranging from underwater waves to tin cans, electric ovens and plastic bags flapping in the wind. There are even some cute nesting seagulls. I have combined all of this into an eerie sound world for you to experience whilst exploring the virtual Memory Palace Thanet game world. Best listened to with headphones."
- Francesca Ter-Berg
Here are a few samples from the archive...Try moving the 3D models around yourself!
Dawn Cole's Nanna's jewellery box is one of the many 'memory paths' you can follow within Memory Palace Thanet. Play the audio file below to hear what she has to say about her artefact.
Albert helped us create this 3D model of his medieval pommel and a coin of the same time period. He's even had them assessed and authenticated by the British Museum! Here's what he had to say about his submission....