'Postcards from Home' is a part of An Art-Line for Margate, a multi-strand community art project developed by The Margate School. For 'Postcards from Home' artists Umut Gunduz, Henry Maddicott, James Padgham and Anna Skutley collaborated with the Margate Rotary Club's Young Artist Initiative, asking students to create postcards which expressed their experiences of home. They received 78 postcards from three different local schools, which they have now archived in this playable video game. Navigate the game's different virtual worlds to find the postcards and see the amazing work contributed by Margate's young artists.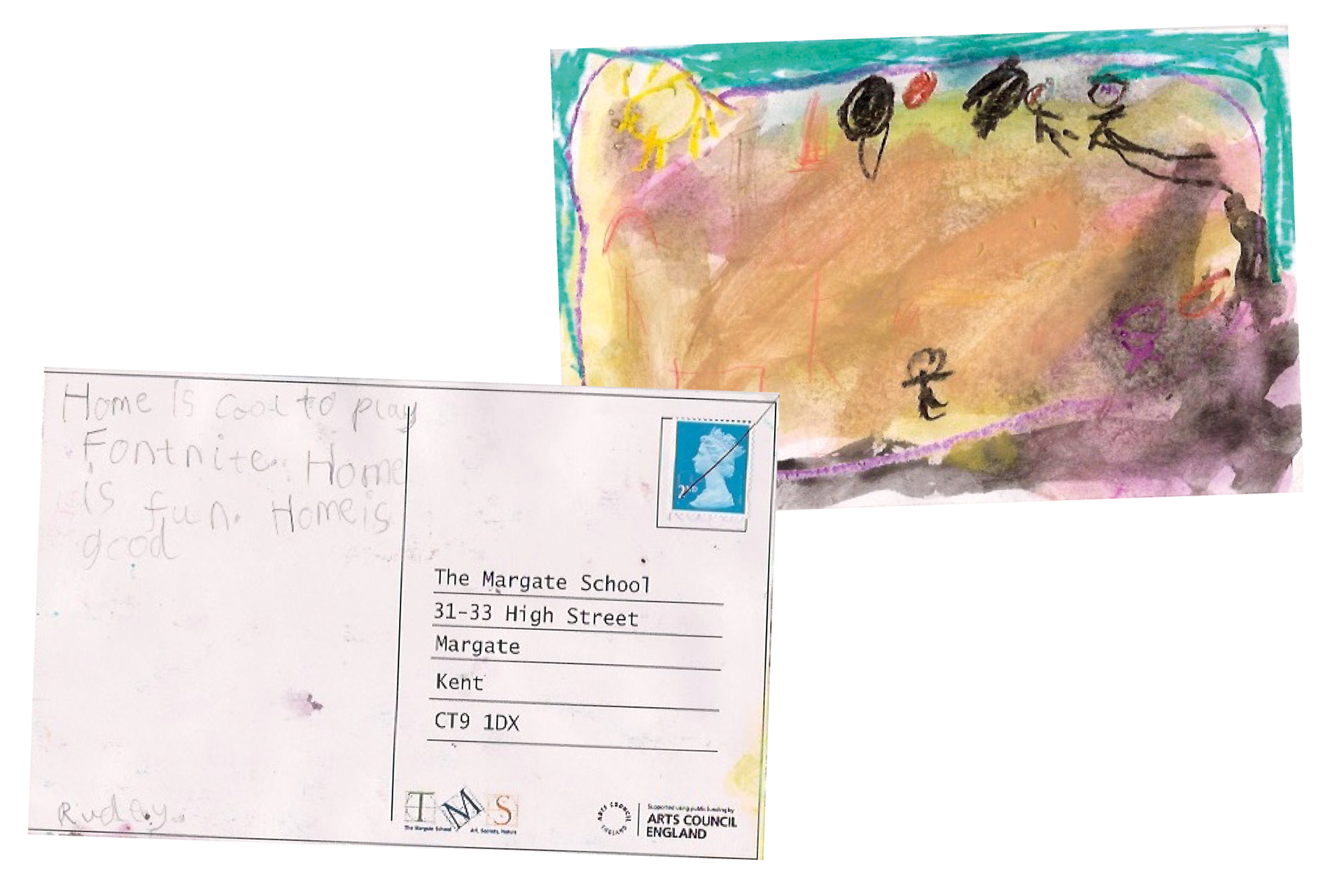 Since we were coordinated with schools during lockdown, we created a series of video workshops. Here's Henry introducing the project...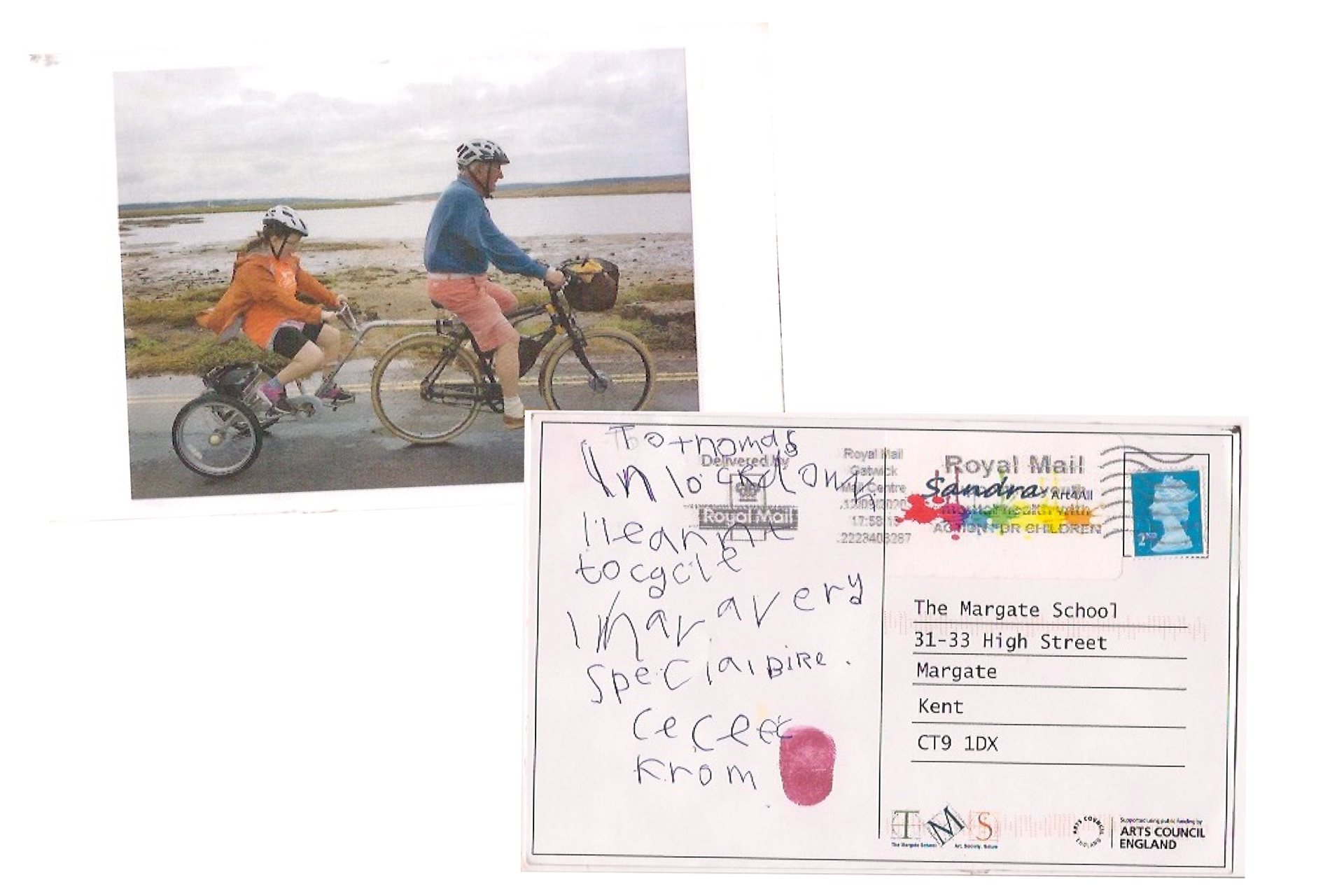 Play the game yourself...