Through translation, 'The Wasteland Project' examines notions of mediation and reproduction, as these relate to contemporary modes of artistic and curatorial practice. The project is divided into several modules, with each curatorial endeavour adding a new element of research. The impetus for this series of events is a google-translated version of T.S. Eliot's 'The Waste Land'. In investigating how language is represented in digital spaces, the project looks to identify the threshold at which meaning is lost in automated translation processes.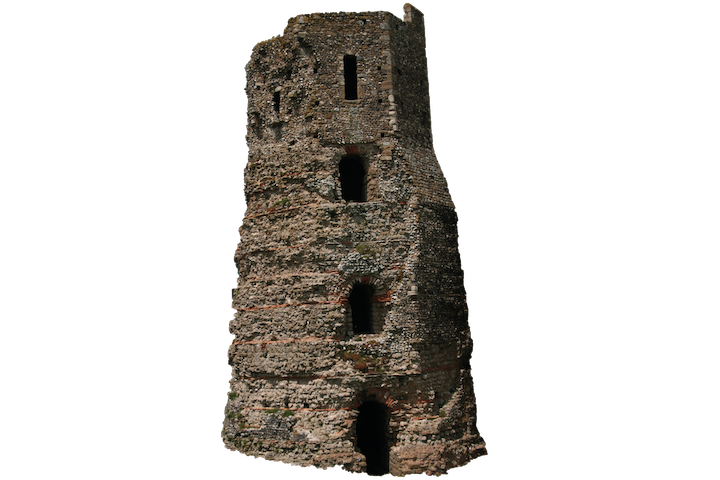 The first module in the project's progression was a poetry walk along the coastline of Dover. In 'At the same time as I was fishing in an anxious channel...' the project's collaborators sought to connect the translated poem with the town and its surrounding landscape. By engaging with its physical and architectural features, they evidenced Dover as a site of exchange and regeneration, and reconsidered the modernist poem's traditional relationship with Kent. They identified the lost, western Roman Pharos as a metaphorical translation of the poem.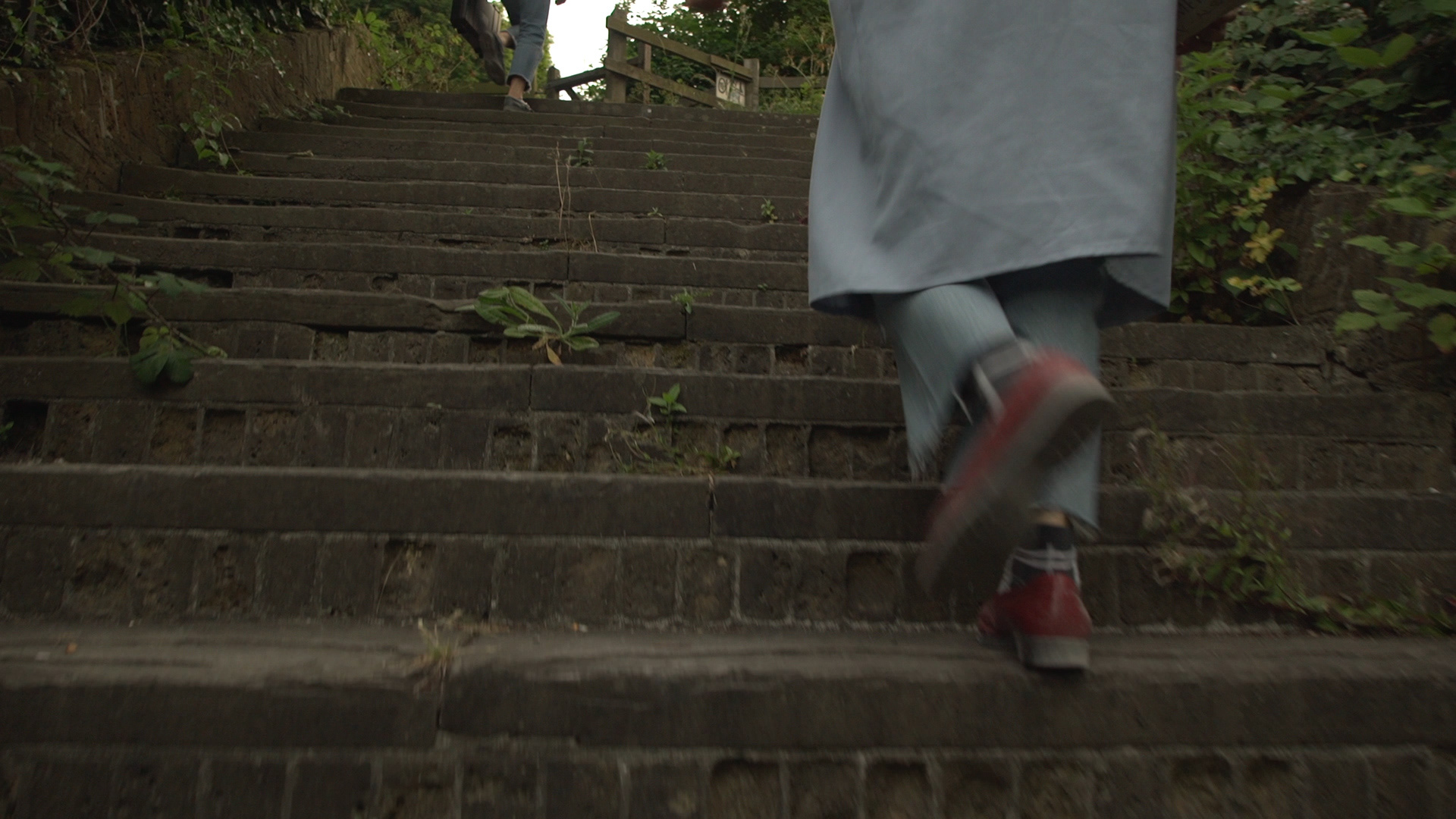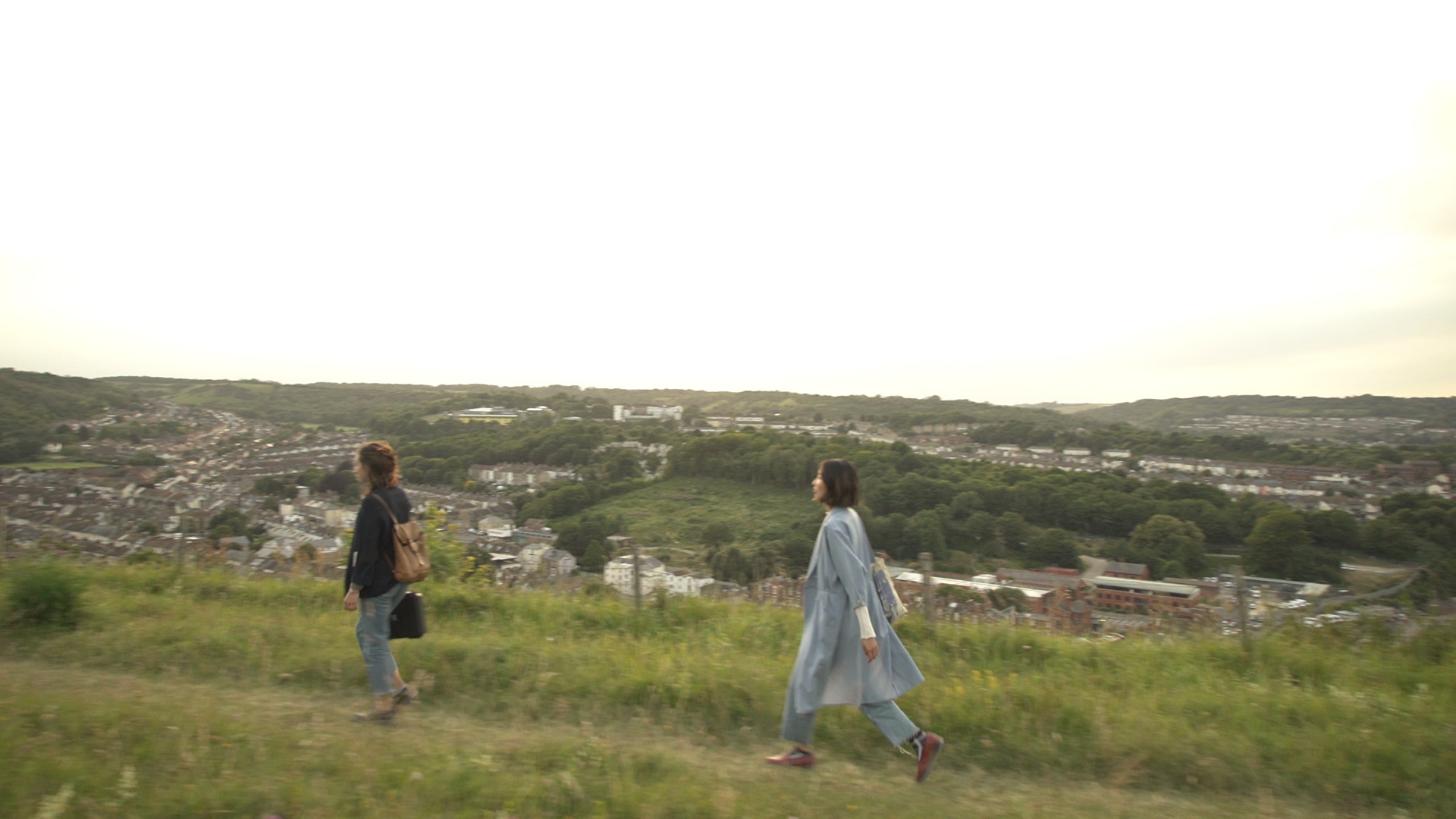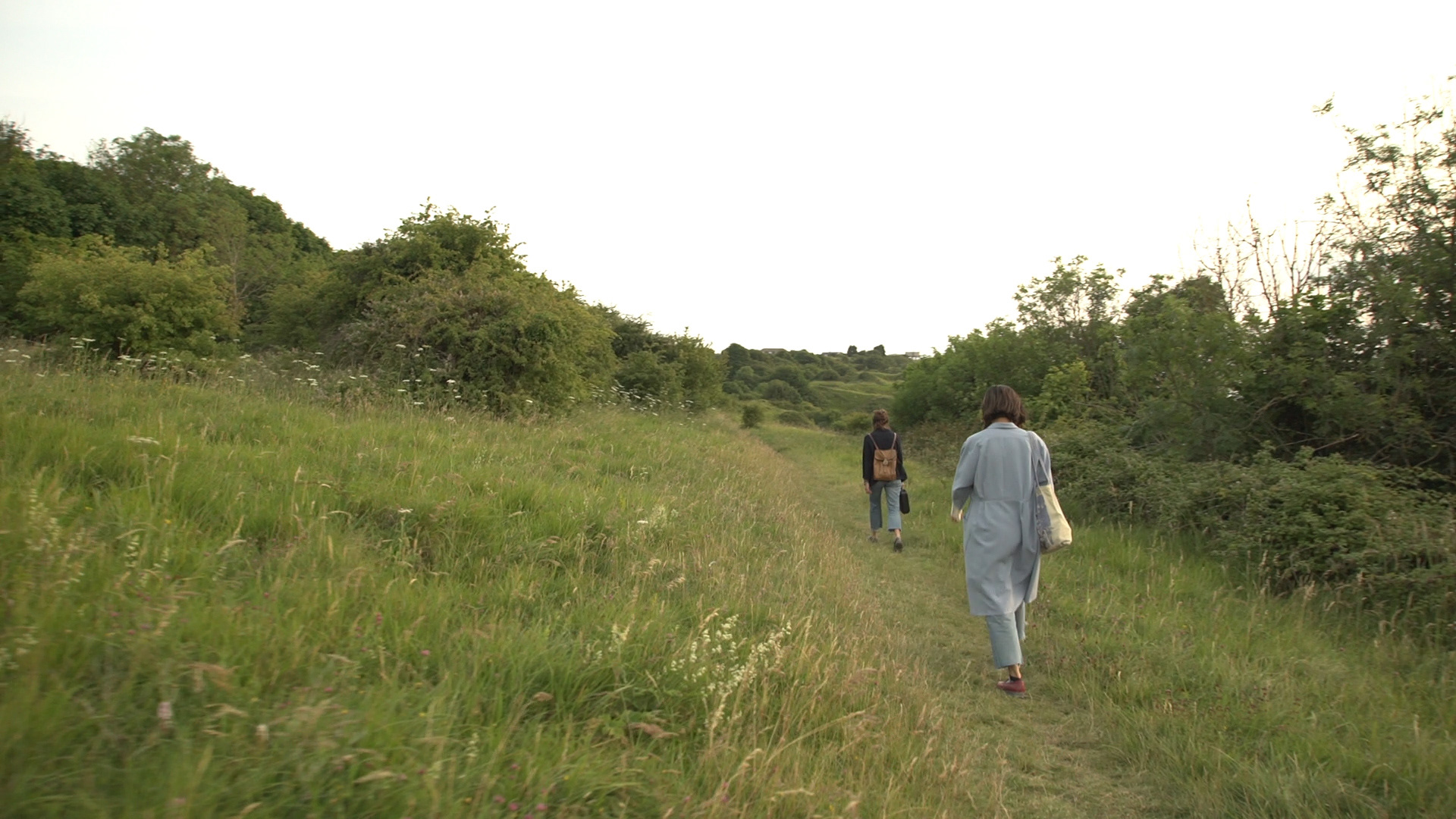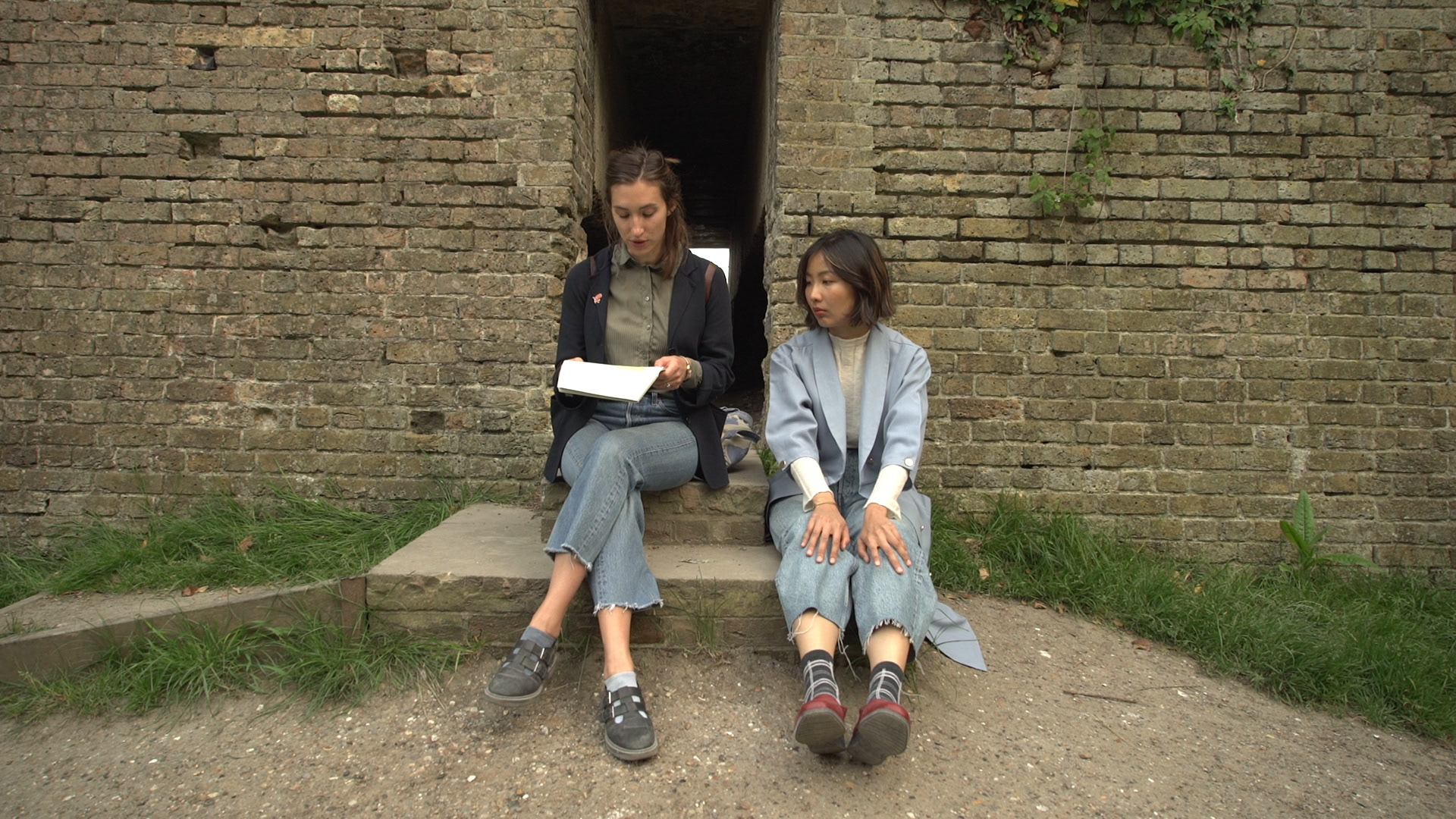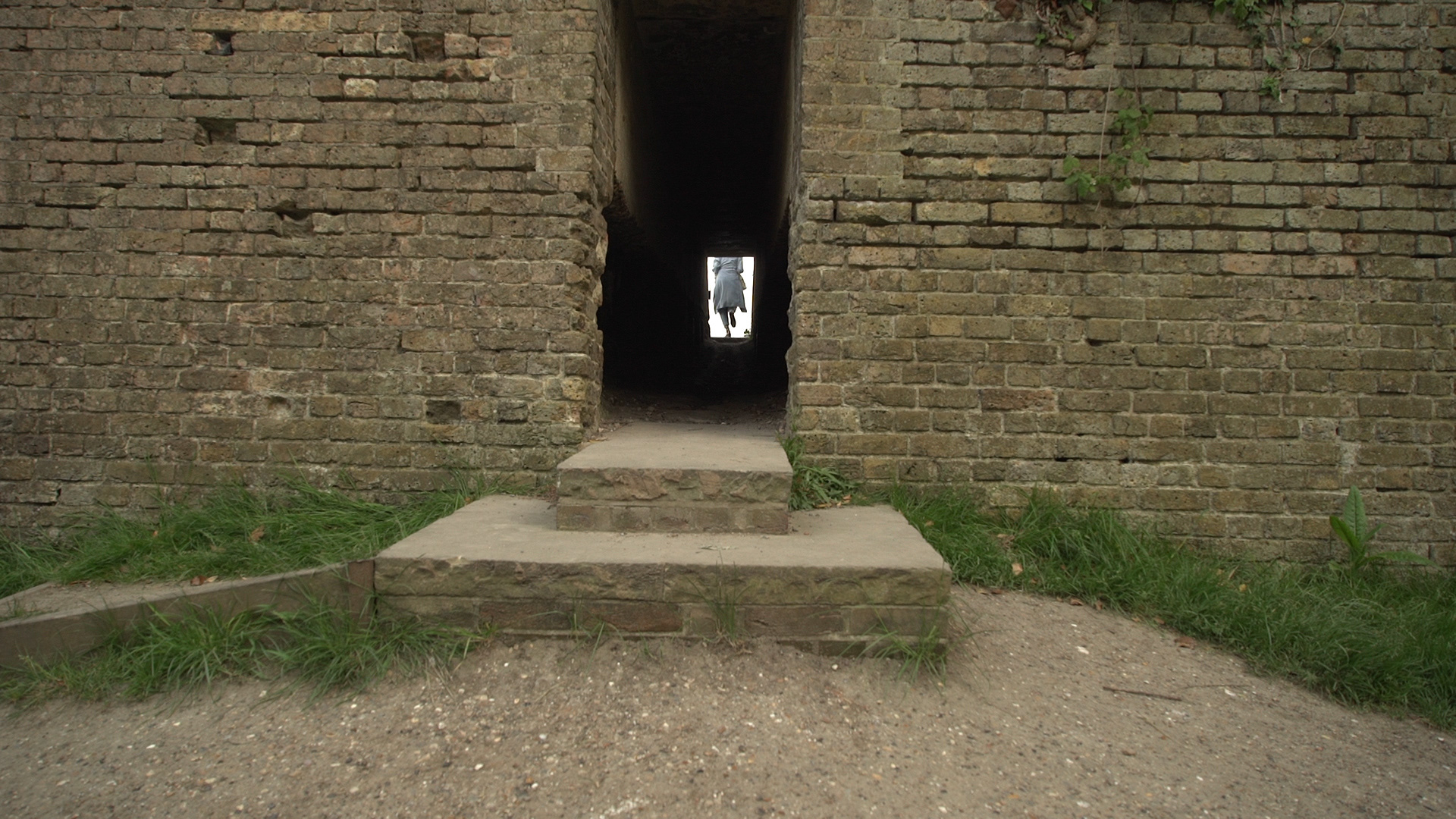 Later, for 'The reminiscent bells remind us of the hours...' the project took the form of art installation. Artists Joseph Black, Umut Gunduz and Hung-Yuan Chiu responded to the newly produced poem by exploring physical landscapes, digital conceptions of wastelands, and how language resides within these spaces. In creating an immersive exhibition that recycles and repurposes narratives, the installation looked at how processes of documentation and interpretation can produce new meaning.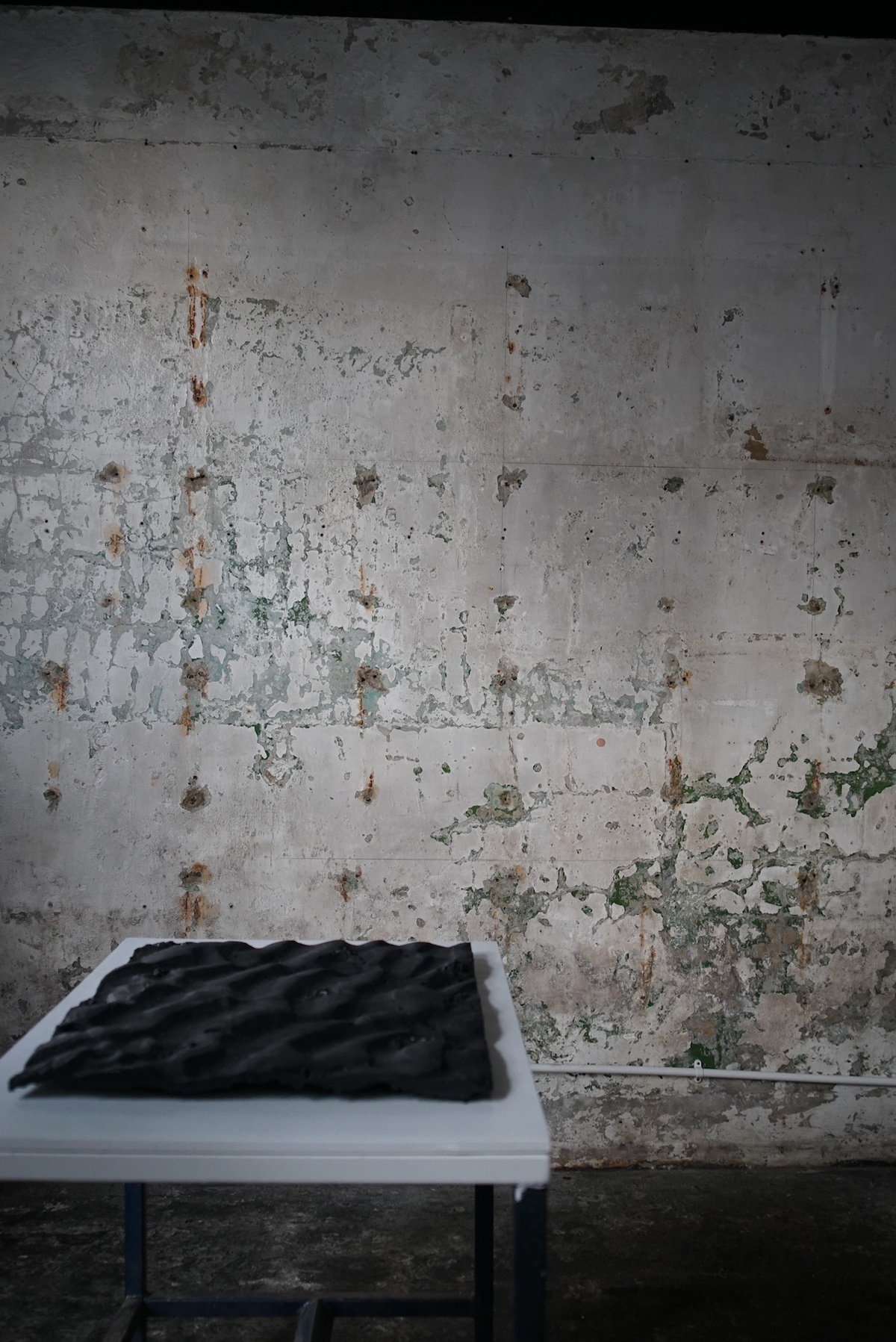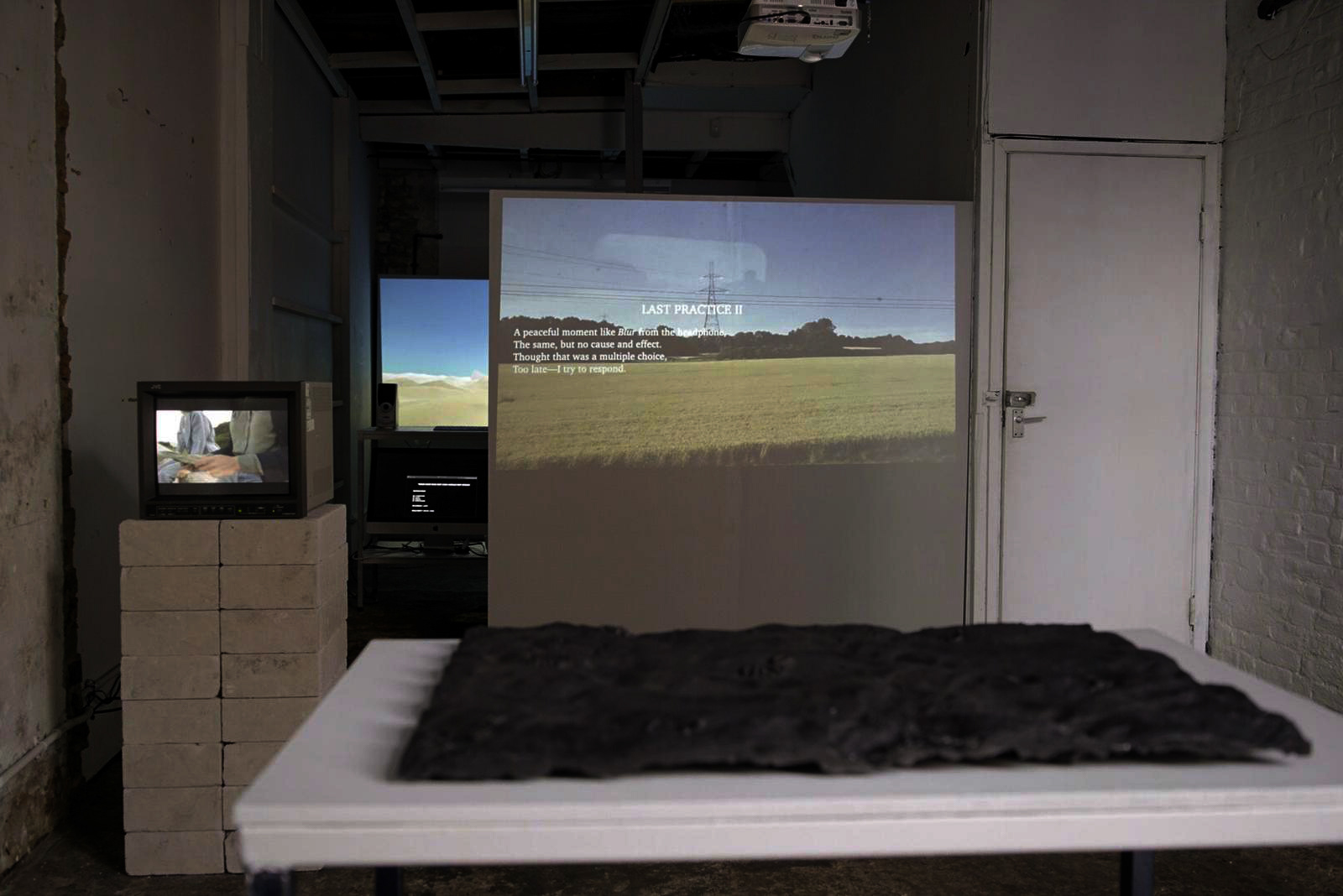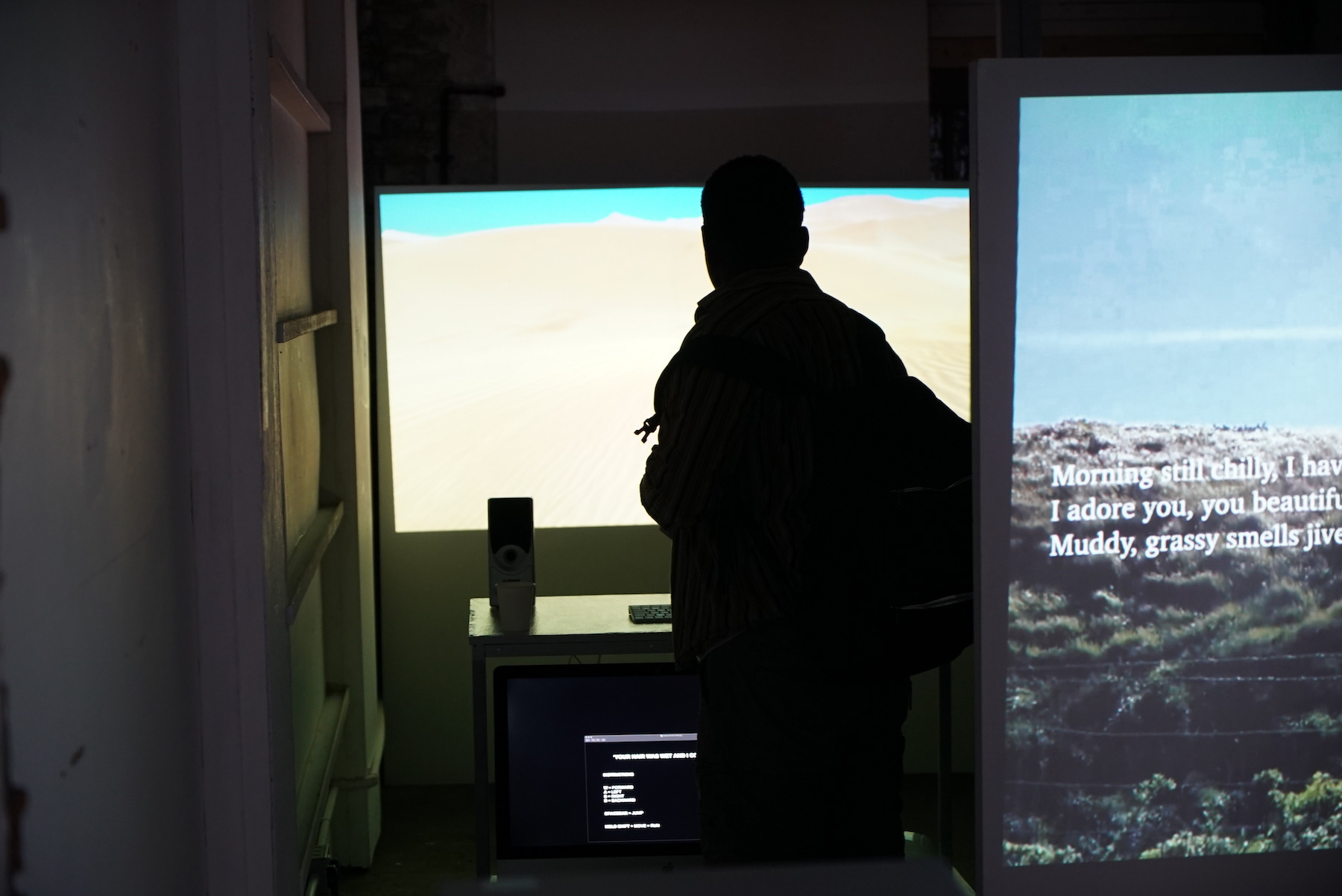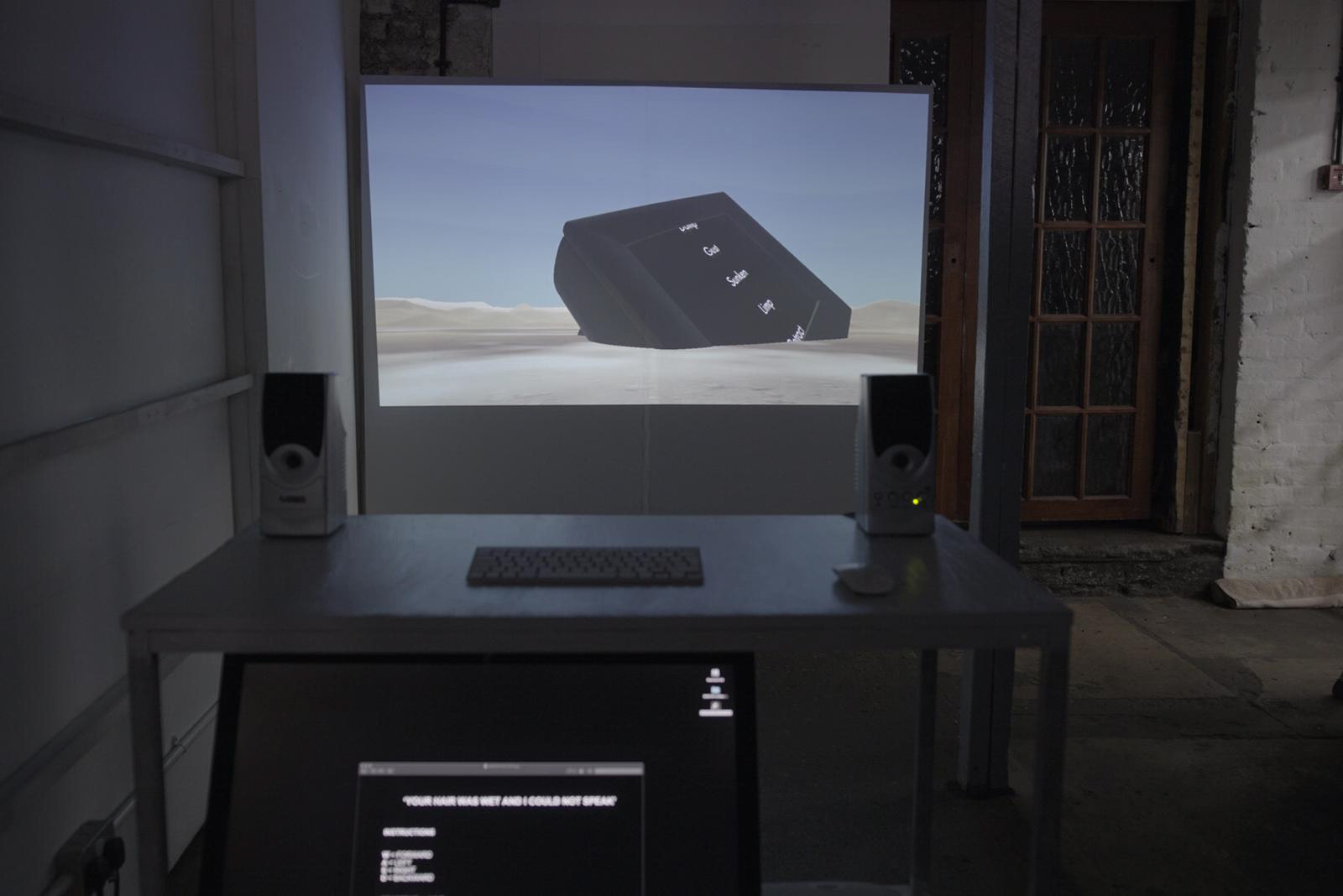 The next module, 'These fragments I prop up against my ruins...', served as a record of the previous exhibition, pulling together video works and installation documentation onto one screen. It also, however, contrasted two prints of the Roman lighthouses in Dover in their imagined early existence with the story of the Tower of Babel in Sranan Tongo. An accompanying text piece attempted to pinpoint the moment of understanding of the biblical fable (for non-Sranan Tongo speakers) by gradually translating key words of the story into English.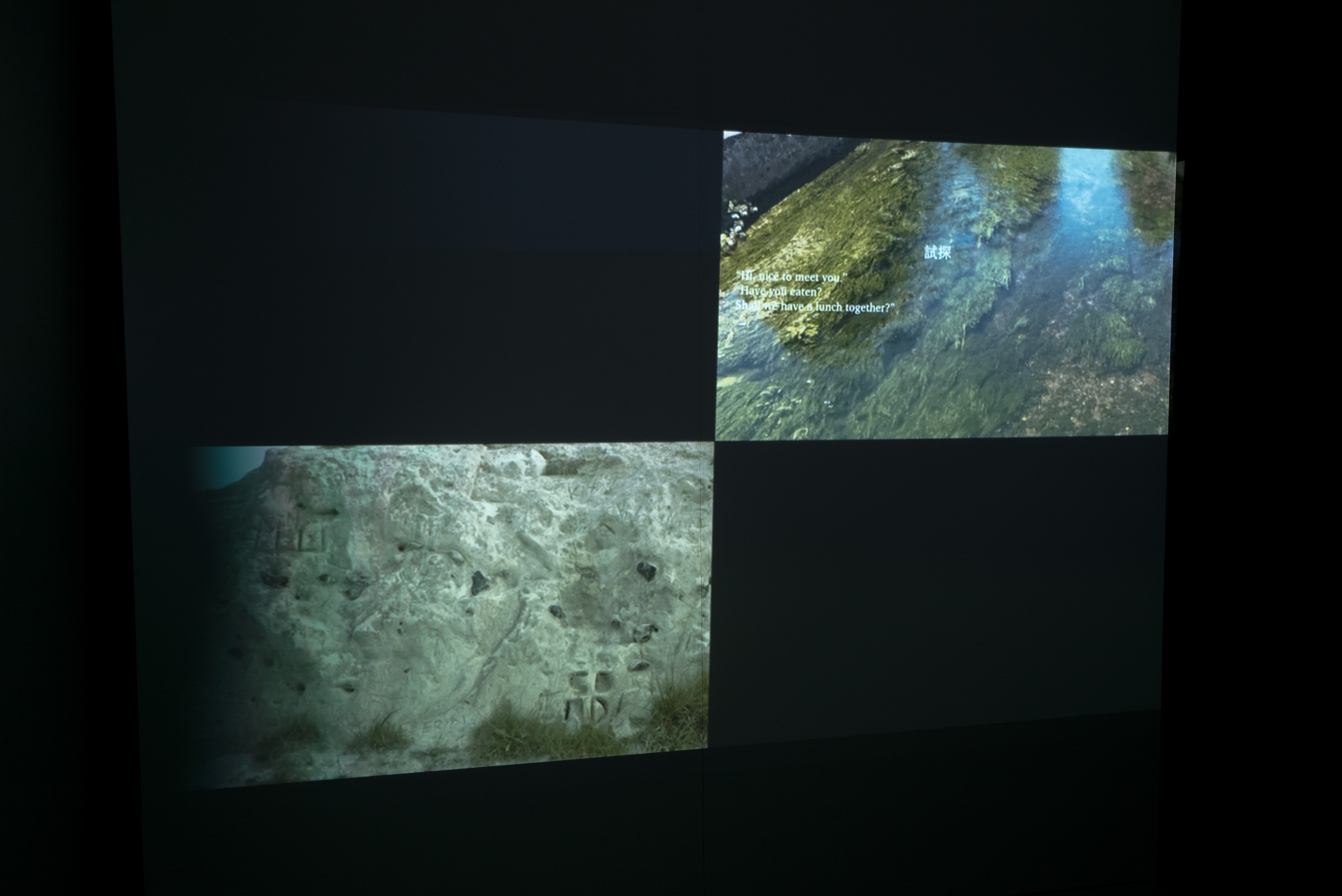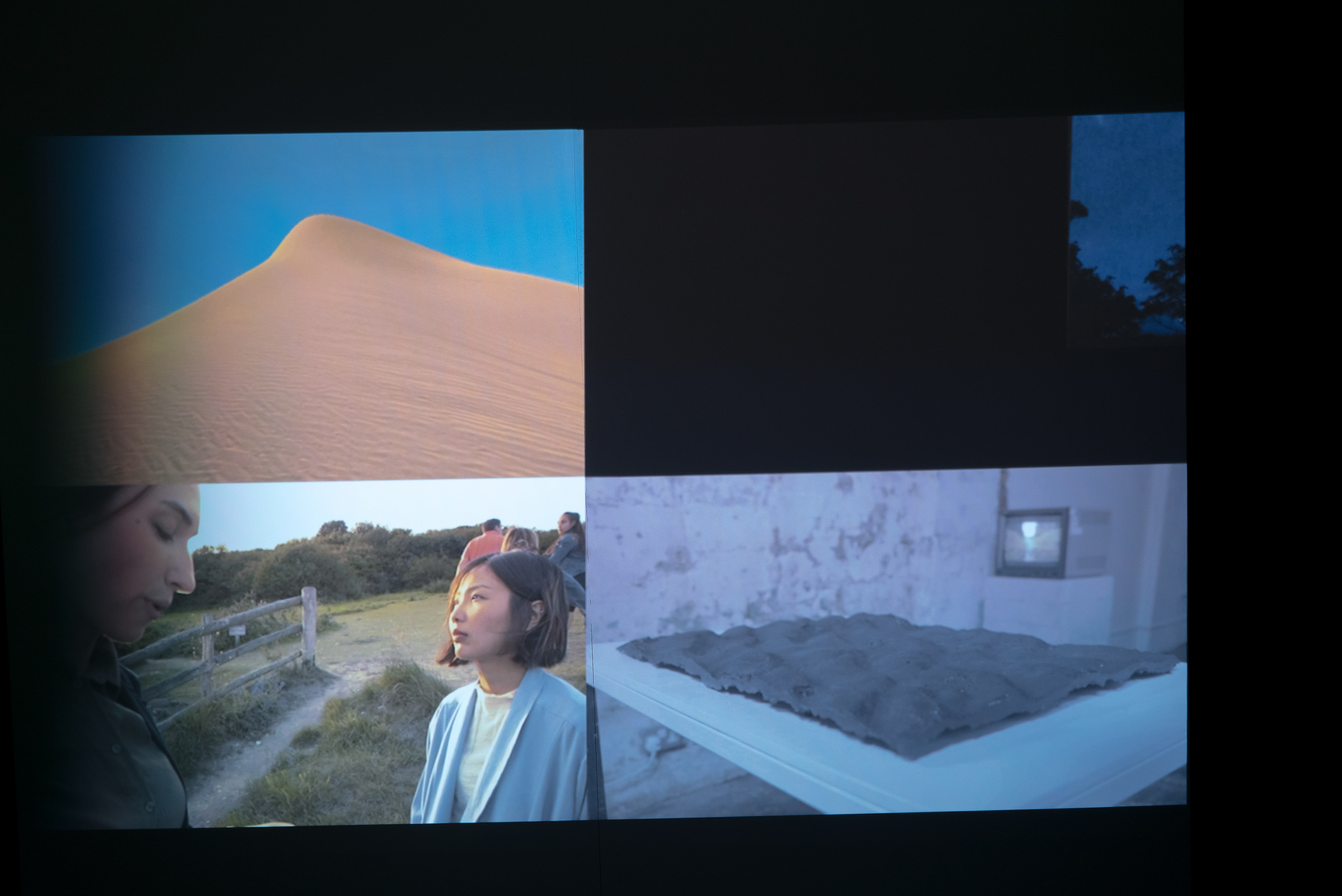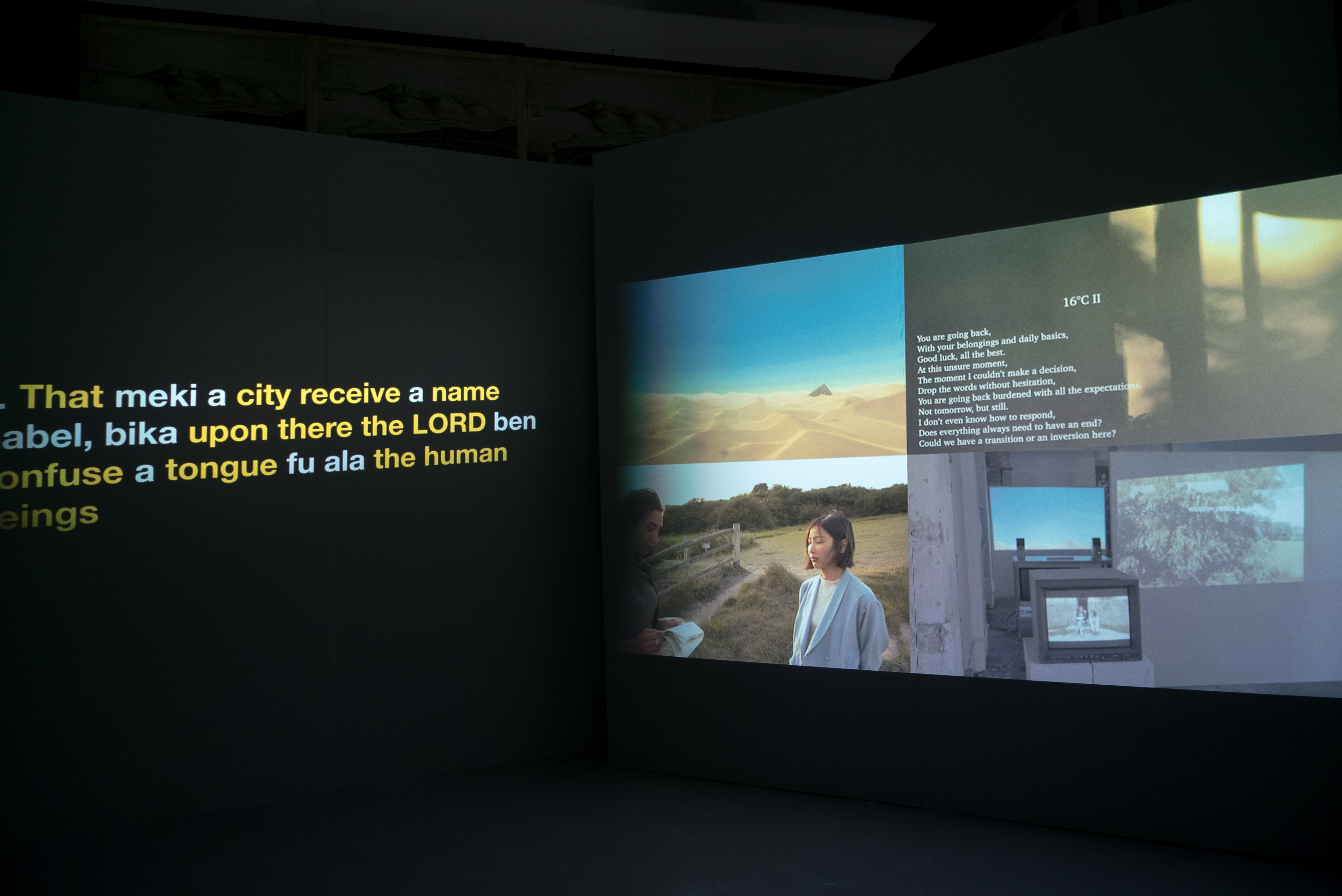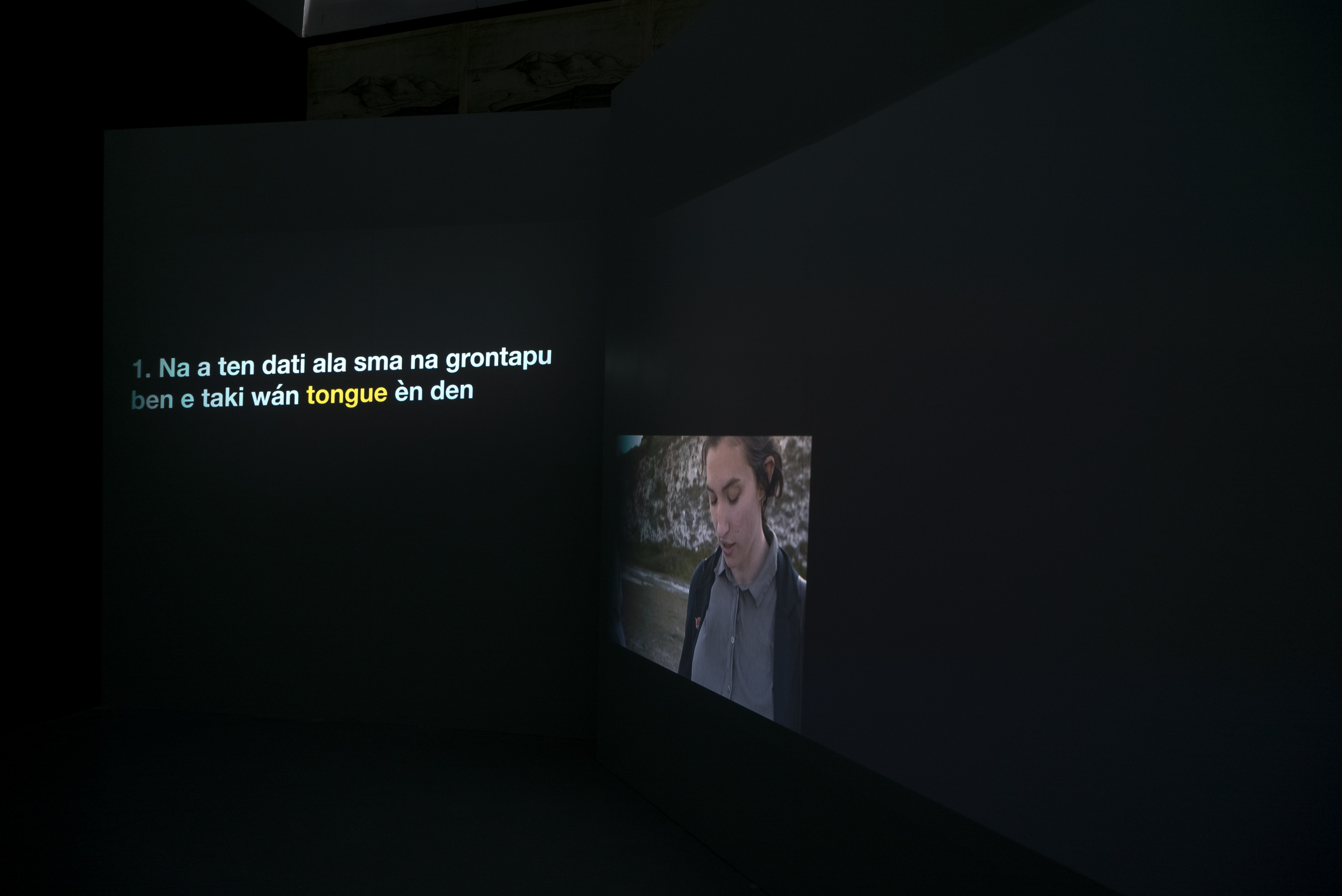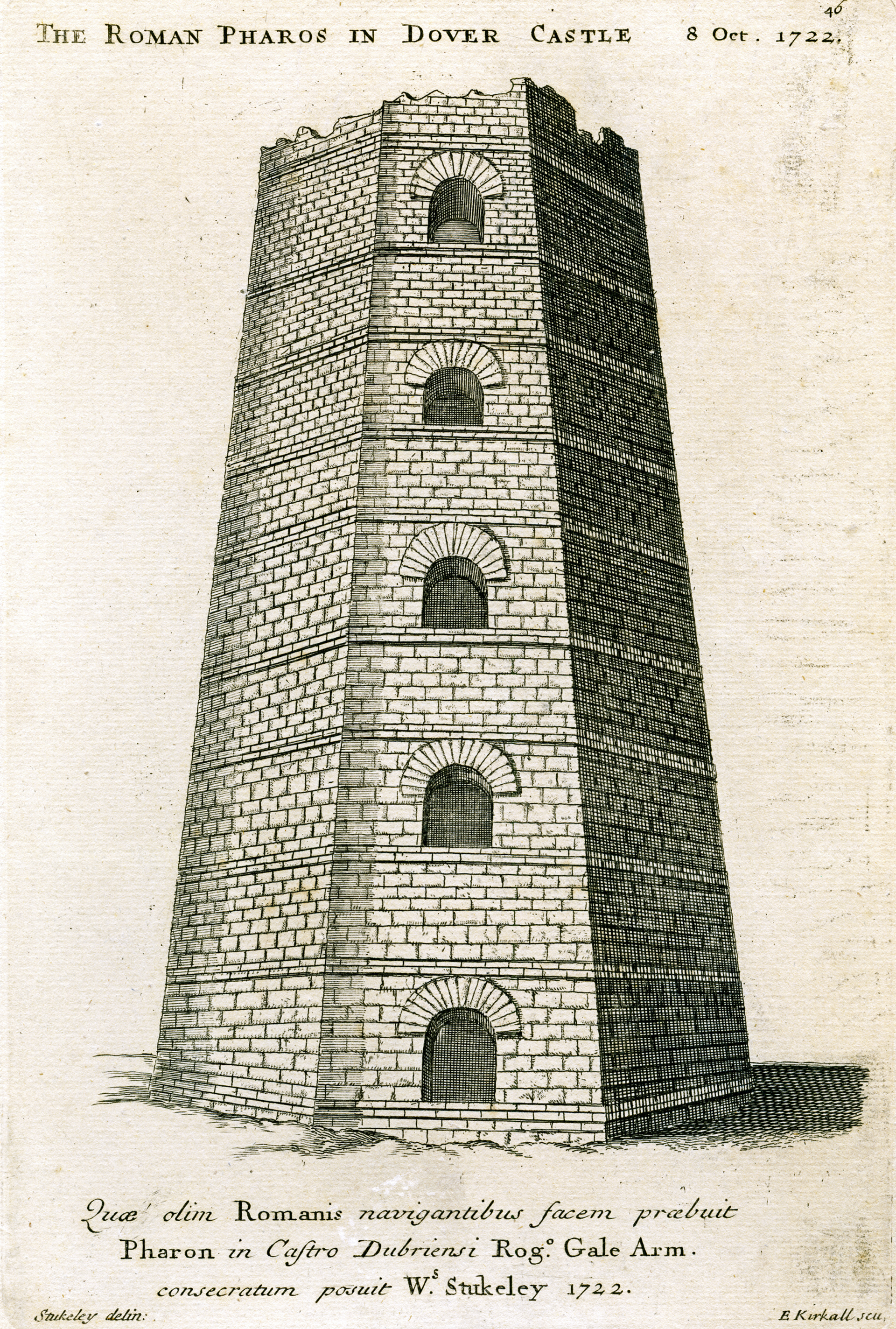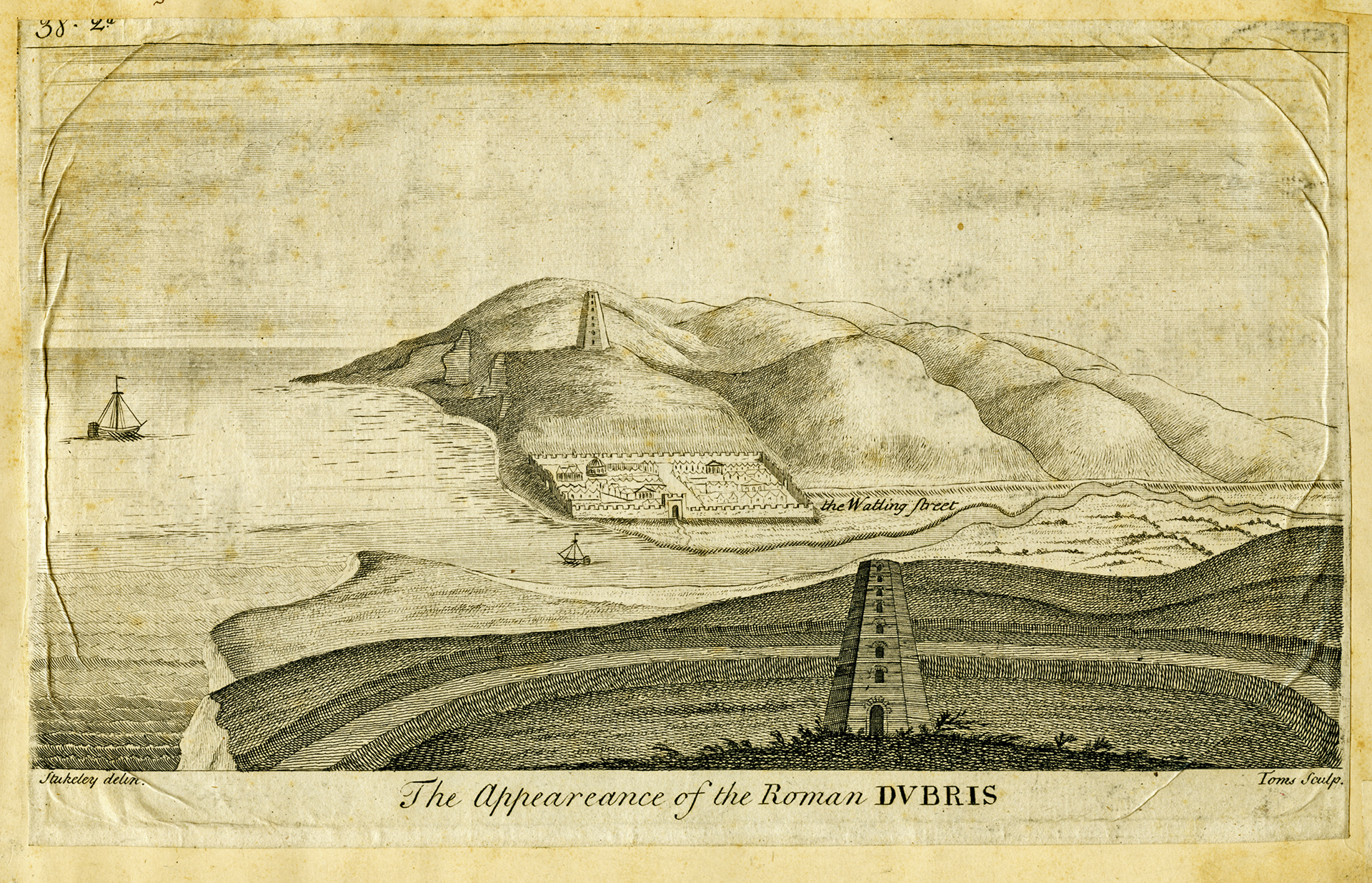 In the summer of 2020, the project had its most recent manifestation as "Or with his nails he will dig it up again..." which occupied the old Primark building's window display on the Margate High Street. Passerbyers were able to watch the project's three video piece through glass and used a QR code like the one below to access the installation's audio.